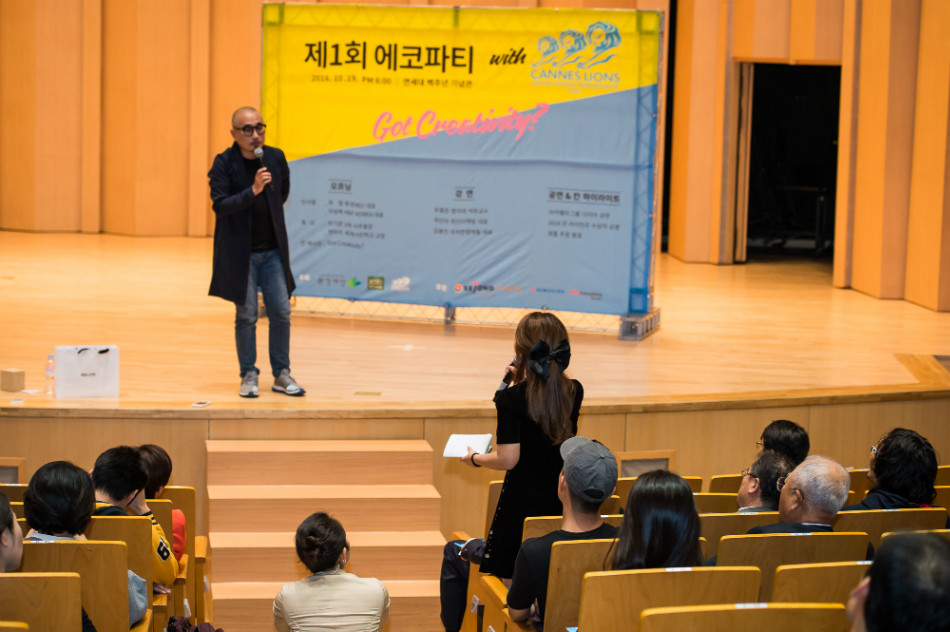 Lecturers and participants answer questions at the Eco Party with Cannes Lions.
The first Eco Party with Cannes Lions was held at the Concert Hall of the Centennial Hall of Yonsei University in Seoul from 6 p.m. to 8 p.m. on October 19 to inspire creativity among young people for a sustainable future.
The event was co-organized by the Korea Green Foundation and A&F Korea, the Korean executive office of Cannes Lions, under the theme of "Got Creativity?"
Korea's leading innovators and experts gave "breakers' lectures," designed to help develop creative ideas.
"Amid hectic changes, from extremely hot weather to the end of fossil fuels and the fourth industrial revolution, young people are now living an era of creation, in which they should create jobs on their own," Foundation President Choi Yul said.
"When the future is unpredictable, it is creative ability that can make a breakthrough for a hopeful future."​