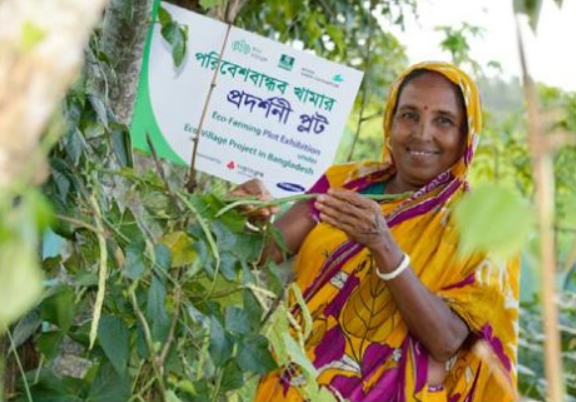 A resident of the Sundarbans Eco Village poses in front of an "Eco Farming" sign.
After a period of heavy rain, sunny weather returned to the Eco Village in the Sundarbans, Bangladesh. At the start of the Eco Village project, when asked what was needed the most, all the villagers picked clean, safe drinking water.
After a year of hard work, the Korea Green Foundation opened drinking water facilities in the region, one for each of three villages, in September.
It also opened an environmental education center and taught residents environment-friendly farming and fishing, which would enable them to benefit from more wholesome crops and fish.