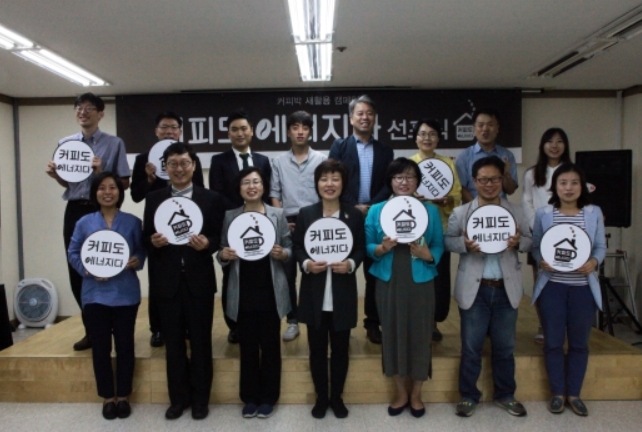 Participants hold up signs for the "Energy from Coffee" campaign at its launch ceremony on August 31.
The "Energy from Coffee" campaign was formally launched at the Rachel Carson Hall of the Korea Green Foundation in Seosomun-ro, Jung-gu, Seoul, on August 31.
The movement involves turning used coffee grounds into heating pellets for low-income households. It aims to promote resource circulation and energy welfare and create green jobs as well.
The consortium for the coffee waste upcycling campaign, which includes the Foundation, is collaborating with coffee shops in Seoul to collect coffee grounds, organize related trade fairs and conduct diverse other activities.