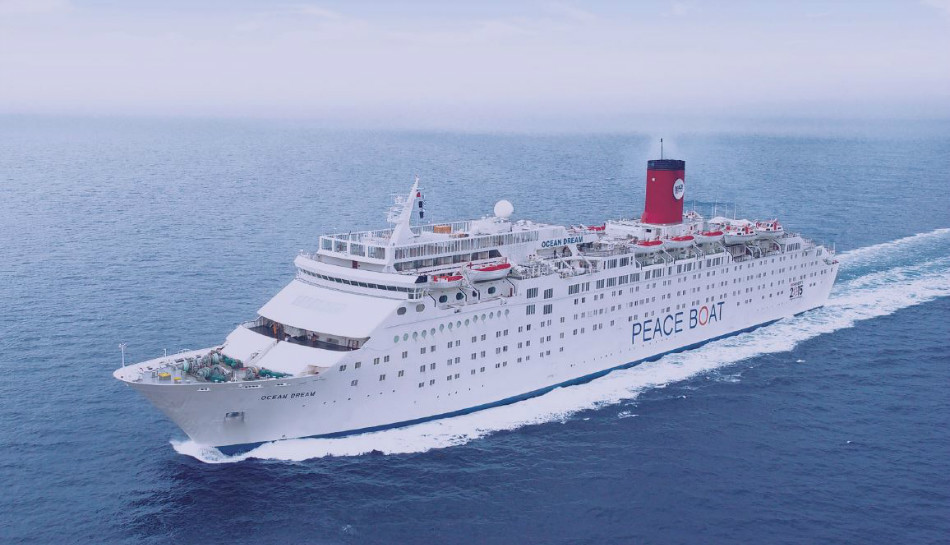 The Peace & Green Boat embarks on its 10th voyage from July 29 to August 5. The annual cruise tour program jointly run by the Korea Green Foundation and Japanese non-profit Peace Boat, offers a unique opportunity for the two countries' citizens to travel together and open-mindedly explore alternative solutions to social, cultural and environmental problems of Northeast Asia.

A total of 1,100 people – 550 each from Korea and Japan – join the eight-day tour on a 35,000-ton, 11-deck ship from Korea's Yeosu, to Russia's Vladivostok and to Japan's Hakodate and Sakaiminato. This year's theme is "Voyage for Only One Earth, Only One Me."

Celebrities such as neuroscientist Jeong Jae-seung, novelist Eun Hee-kyung, big data guru Song Gil-young and singer Lee Han-chul will hold lectures and talk programs on the environment, history, peace and other issues related to the theme of "Only One Earth." Various lectures will be given for the so-called YOLO (You Only Live Once) believers under the theme of "Only One Me." In addition, special programs in celebration of the 10th anniversary including "The 10th Anniversary Talk Show" and "Korea-Japan Talk Concert -- Coexistence" will look back on the past and explore the future of the Peace & Green Boat.